The two airline's history
About Mahan Air
From hubs at Tehran Imam Khomeini International Airport (IKA) and Mehrabad International Airport (THR), Mahan Air is a privately owned Iranian airline based in Tehran, Iran. Mahan Air was founded 28 years ago (1991). This is the second-largest Airline in Iran and another with a significant international network
Air Peace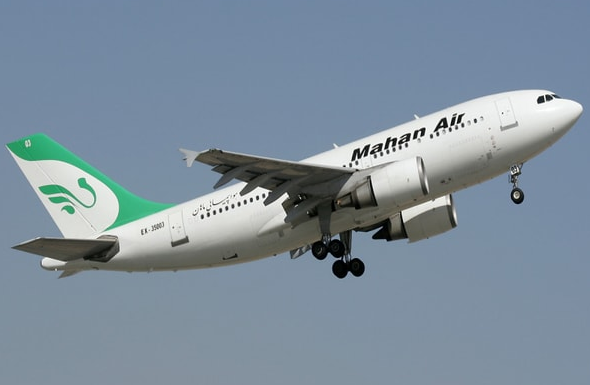 Founded 5 years ago, Air Peace is a private Nigerian airline with which provides passenger and charter services, serves the major cities of Nigeria and flies to several West African destinations and the Middle East. Air Peace is the largest airline in Nigeria and also one of the largest Airlines in West Africa.
Destinations covered by Both Airlines
Mahan air which was founded in 1991, flies to about 60 destinations in 4 continents. Can you see that?
Air Peace operates services to 23 destinations which include cities of Nigeria, West Africa, and the Middle East. As of May 2019, Air Peace flies to the following destinations in Nigeria, the Gambia, Ghana, Liberia, Senegal, Sierra Leone, and United Arab Emirates
Winner: Mahan Air
Air Peace Vs Mahan Air: Airlines Fleet
Mahan Air flies to 60 destinations with 57 planes which include 14 Airbus A300-600, 11 Airbus A310-300, and 10 BAe 146 aircraft. These feature both two-cabin (Business Class and Economy Class) and three-cabin (First Class, Business Class, and Economy Class) configurations.
Air Peace, Nigeria's largest airline is set to become the first African operator of the Embraer E-2 aircraft. However, As of August 2019, Air Peace's fleet consists of 23 aircraft which includes, 8 Boeing 737-300, 5 Boeing 737-500, 1 Boeing 737- 200, 2 Boeing 777-300, Dornier 328 – 300, and Embraer ERJ-145. Air Peace is a Nigerian growing airline no doubt
Winner: Mahan Air
Mahan Air has a fleet made up of A310, A340-300, and A340-600 to operate on their international routes. They also have the world's last B747-300 flying domestically inside Iran. The airline frequently changes aircraft so it is very impossible to pin down a particular type. The best way is to closely monitor The FlightRadar24 App beforehand.
Cabin Layout: Business and Economy Class
Mahan business class on their A340-600 looks more astonishing than Air peace Business class cabin layout on their Boeing 777-200 Aircraft.
What did we do?
We took one second- hand plane each from both airlines. Let's kick off with Mahan air A340- 600 which they purchased from Virgin Atlantic. The cabin fully retains The Virgin Atlantic design. The A340-600 can sit 45 Business Class and 263 Economy Class passengers.
Virgin has Premium Economy seating on these planes but Mahan Air does not offer it, so some Economy passengers get to sit in Premium.
The first half of middle seats face to the left while the rest of the middle seats face to the right! Single travelers are best to select a seat from 9A to 17A, as you won't be looking into another passenger's feet!!!
You can read more about Mahan air Business class Review
Air peace Boeing 777-200 Business class review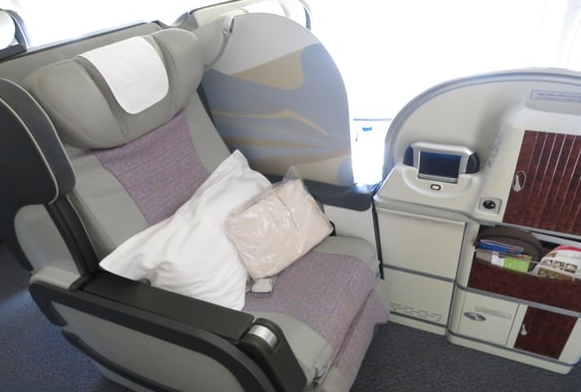 Air Peace, on the other hand, purchased it's Boeing 777-200 from Emirates Airlines. This ex-Emirates bird is configured with 3 cabins: 12 first-class, 42 business class, and 220 coach seats. With the same configuration, then, presumably, Air Peace will retain the Emirates mini-bar.
Read more reviews about Air Peace Business Class
Winner: Mahan Air
Passengers Overall Reviews on Both Airlines
Air Peace
Passengers do complain about the kind of poor customer service this airline renders to its customers. Unable to make changes on the reservation when requested, and lack of online services except for collecting payment.
However, in my opinion, Air peace is quite a low-class airline and with my last experience the services are cool and the cabin crew are professional. Their inflight magazine though was very well written and engaging
Here is another Review from a Passenger a year ago
Chinenye Umeasiegbu-Amadi reviewed Air Peace — 1 star on May 18 · 2019
Me and my family use to love flying with Air Peace airline. we guess because we have very few options in Nigeria, till March 2017 that I bought a ticket and the airline canceled my flight.

To my utmost disappointment they said it will take 4 good weeks for me to get my hard-earned money back in this recession and guess what this happened on 29 March till today May 18, I have not gotten my money back and the money is even less than 50k so if the airline has FAILED to pay this amount, how can they pay if it's a bigger amount.
The only thing about Air Peace I know is flight delays that's all. However, you can give your own contribution to the comment box about Air peace.
Mahan Air Passenger Review
I have not Travelled on Mahan air but here is what we did, we conducted thorough research on all the travel review websites and we found out vital info about Mahan Air we all will like to share with you.
Here is a review about Mahan air from Parviz Ghadamli on Nov 10, 2019
I and my Family, selected this airline because it is an excellent airline in Iran. Meanwhile, our flight was on time, the staff were very polite and helpful, the seats were comfortable and the distances were very good. our aircraft was airbus 340-300 and the pilot was Mr.sedaqat nia.
Listen am not trying to say Air peace has a bad reputation, but here is what I know.. Mahan air has a long-standing Safety record than Air peace which is one the largest Nigerian growing Airline.
Our Blunt Conclusion
Every Airlines has its own issues, but comparing Mahan Air and Air peace is a big No No. because the second largest Airline in Iran, has earned a worldwide reputation for offering high standard products and customer services and its success of are apparent through numerous awards it has earned from various organizations worldwide. Air Peace is yet to come up to that standards.
What's is the future of the 2 airlines in the next five years
The story will be a different one in the next five years as Air Peace has firmed an order for up to 30 Embraer 195-E2 regional jets, unveiling the agreement at an African airline seminar organized by the airframer in Mauritius.
Ten aircraft are under firm contract and the agreement includes purchase rights for another 20. The airline will become the first E2 operator on the continent.
Mahan air has a lot of international crises to deal with currently, as the Mahan Air will no longer be allowed to fly to its Italian destinations of Rome and Milan come mid-December.
This is according to a reliable source, which says the decision came from United States pressure – accusing the airline of transporting military equipment and personnel to war zones in the Middle East. The Iranian carrier is already facing a ban in countries like France and Germany.
Source: www.flymags.com